We are delighted to announce the successful acquisition of Pyrostyle fire-rated glass doors and screens. The Pyrostyle range previously manufactured by Stewart Fraser will now be manufactured from our premises in the South East.
Vert Projects will be able to offer the full package of design, manufacture, installation and maintenance of the Pyrostyle family including EI60 and E60 fire doors, E60 Flushglaze system and the SR2 door and frame system.
We look forward to taking the Pyrostyle brand into the future with customers of old and new.
Pyrostyle Examples
Click or tap on each image to open lightbox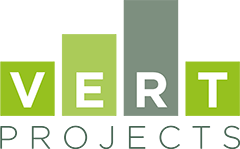 Complete Office Refurbishment Solutions
A comfortable, modern working environment is essential to the efficiency and performance of any business with adherence to building regulations and health and safety legislation of the utmost importance. With Vert Projects, you can ensure any workspace you use can be transformed into the ideal commercial property, regardless of your industry or commercial demands.
From our base in the South East, we at Vert Projects are able to deliver commercial interior solutions to clients of all sizes. From complete office refurbishments to small works and maintenance, you can be assured that our experience will help transform your workspace into a dynamic working environment.
Office refurbishments in the South East
Our reputation of working with commercial clients throughout London and the Home Counties, means you can be rest assured that our end-to-end office refurbishment solutions will deliver a product that fully matches your brief.
In fact we will work closely with you from the planning and design stages, right the way through to completion, thereby ensuring you are fully aware of the progress and quality of your investment.
Our experienced project managers will be able to guide you through the entire process undertaken to complete your project, and we will offer value for money that compliments the high standards of our work.
Contact Vert Projects today
You can find out more about the office refurbishment services provided by Vert Projects in London and the South East by contacting us today on 01322 310222.
With over 45 years' experience in offering office solutions for commercial, retail and industry clients, we will be delighted to discuss your requirements and identify the perfect solution for your business.
Contact Us